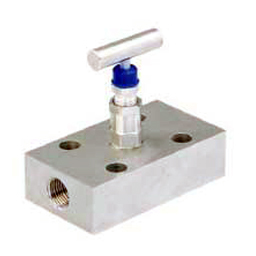 Product Description
Various Manifolds are necessary during the maintenance of the instruments like Pressure Gauges - Switches & Transmitters, DP Gauges - Switches and Transmitters.
We have Single Valve Manifolds in SS 304 and SS 316 material.
We have R type Single Valve Manifolds, which is also known as Float type Single Valve Manifold.
Mounting bracket also can be provided for the manifolds.