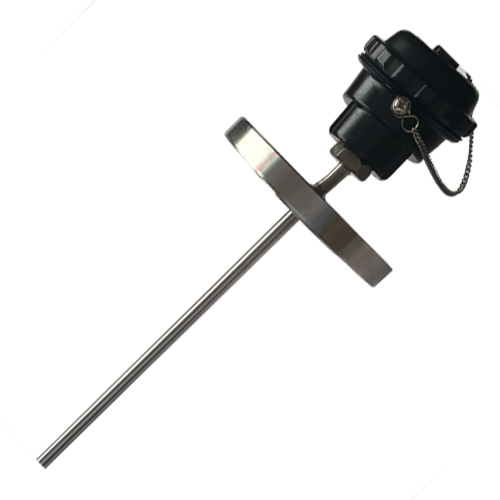 Product Description
We manufacture all varieties of Thermocouples. Type of Thermo Couples are K type Thermocouple, J type Thermocouple, T type Thermocouple & R type Thermocouple
Contact parts - SS304, SS316, SS310 or, Inconel 600.
Type of Insulations - Ptfe upto 200 degree C, Fiber upto 400 degree C, Mi up to 1100 degree C or, Ceramic Wits up to 1600 degree C
Probe diameter - Minimum 1 mm upto 15 mm.
Temperature Range coverage - from -250 degree C up to 1600 dehree C
Electrical Connections - Simplex, Duplex and Triplex
Process Connections types : Fixed Threaed type, Adjustable Nut & Ferule type, Flange type, Triclover type etc.
Type of Terminal Housings - Flying Leads, Weatherproof Housing, Flame proof Housing, 2 Pin Round Connector etc.
Max. Pressure - 5 bar standard (Optional 10 bar, for higher pressure applications, use suitable Thermo well)
LEAF type Thermocouples are available for temperature ranging from - 50 degree C up to 1100 degree C.
Hand Held Thermocouples are also available for temperature ranging from - 50 degree C up to 400 degree C